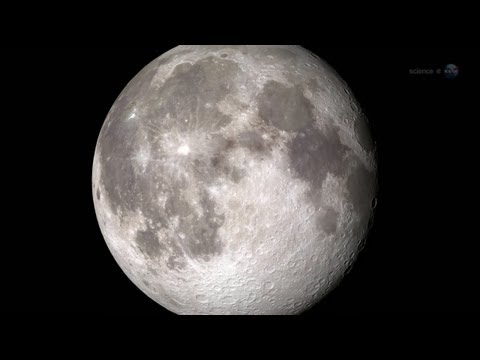 I put up a picture of a relatively new crater on the moon a few days back. Some good questions came up and I thought I'd post a link to a impact simulator and then lo' and behold  this video came up at the same time.
NASA has been watching the moon for the past 8-years, no I don't mean just casual viewing, but more of a programmatic endeavour. There have been a number of witnessed lunar impacts over the years, the brightest of which was on March 17th of this year. Ten times brighter than anything seen before. interestingly enough there was a plethora of fireballs seen over Canada on that date too so it seems there was a debris stream interacting with the Earth Moon system. Here's NASA's Science@NASA story.
The object was only 0.3 to 0.4 meters (yes 1 foot to a bit more than that) traveling about 56,000 mph. The energy released was about the same at 5 tons of TNT. This is NOT that crater from the post by the way.
Also keep in mind for most practical purposes there is no atmosphere on the moon to slow down a moving body before it gets to the surface, i.e. no meteor showers.
One of the questions was how big of a rock would make that crater. One of the questions was how big of a rock would make that crater. Not sure about the moon but there are a few simulators you can put values into to see what would happen here on Earth. My favorite WAS this version of Impact: Earth! Old school you could say still it is very good.
Then I found an updated version of Impact Earth!, very cool!  Try them both.
Here's something to get you going:
Chelyabinsk meteor (estimates)
Velocity: 18.6 km/sec
Size: 17 to 20 meters
Angle: < 20 deg
Composition: Stoney